Meeting you where you are
Licensed Mental Health Counselor and Registered Play Therapist- Supervisor working with children and families.
About
I am a Licensed Mental Health Counselor, MH 17819 in Florida, a Registered Play Therapist Supervisor (RPT-S™) and a Certified Animal Assisted Play Therapist (CAAPT). I served in the Air Force from 1997 to 2006. My time of service not only allowed me to serve my country but also serve the airmen I supervised, providing guidance and counseling throughout my tenure in the Air Force. After leaving the military, I followed my heart's desire and began serving children. I work with children dealing with anxiety, anger management, self-esteem, bullying, peer relationship, and adoptive/foster concerns. I also see teens and adults working through depression, anxiety, career-related issues, divorce, single mothers, blended families, and those recovering from infidelity. I am specialty trained in EMDR (Eye Movement Desensitization and Reprocessing) and AutPlay®. I also have a AAPT®-approved animal partner (Rocco) who loves working with clients. I am a Christian and believe God cares greatly for all people. I believe He uses His love and connection to support, comfort, and heal. Many of my clients have the same belief in God; however, others do not, and they are equally respected and cared for, regardless of their belief system or background. I love to go to the beach and theme parks and spend time with my family in my free time. I live in Winter Garden with my husband, my blended family of five kids, and two dogs.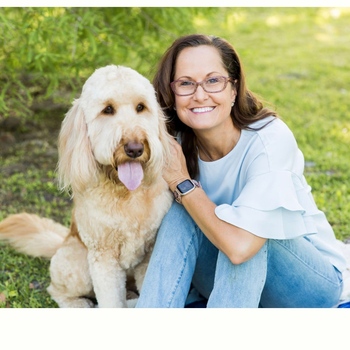 Netta Gentry
MS, LMHC, NCC, RPT-S™, CAAPT, AutPlay®
Services
Helping Others
Anxiety
Depression
Trauma
Play Therapy
Animal Assisted Psychotherapy
ADD/ADHD
Child or Adolescent
Infant Mental Health
Parenting
Divorce
Blended Families
Adoption
Foster Care
Approaches
Behavioral Therapy
Cognitive Behavioral Therapy (CBT)
Family/Marital Therapy
Play Therapy
Eye Movement Desensitization & Reprocessing Therapy (EMDR)
Trauma Focused
Location
Sand to Stars Counseling